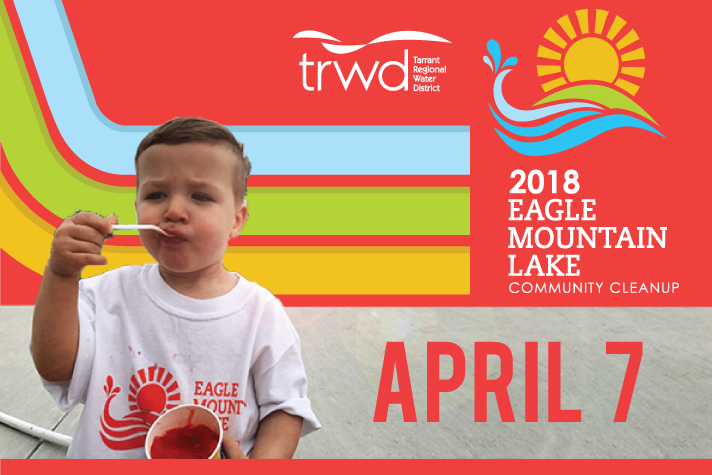 CLICK HERE TO REGISTER FOR THE CLEANUP
The Eagle Mountain Cleanup is less than a month away now, and we're very excited to host our dedicated community members once again.
This year marks the 26th annual cleanup where you will be able to see how a wide range of people from different backgrounds come together to beautify the lake that many people call home. Whether you're a boating enthusiast gearing up for the summer waves, an avid hiker who wants to maintain litter-free trails around the lake, or an individual who simply wants to play their part, this cleanup will be the best place to start in 2018.
After a long day's work, be sure to kick back with us and enjoy the after-party at Twin Points Park where there will be food, games and plenty of entertainment.
Have a family, church group or organization itching to get involved? Head on over to www.EagleMountainCleanup.com to find all the information you need. Be sure to register before March 23rd to receive your free T-shirt.