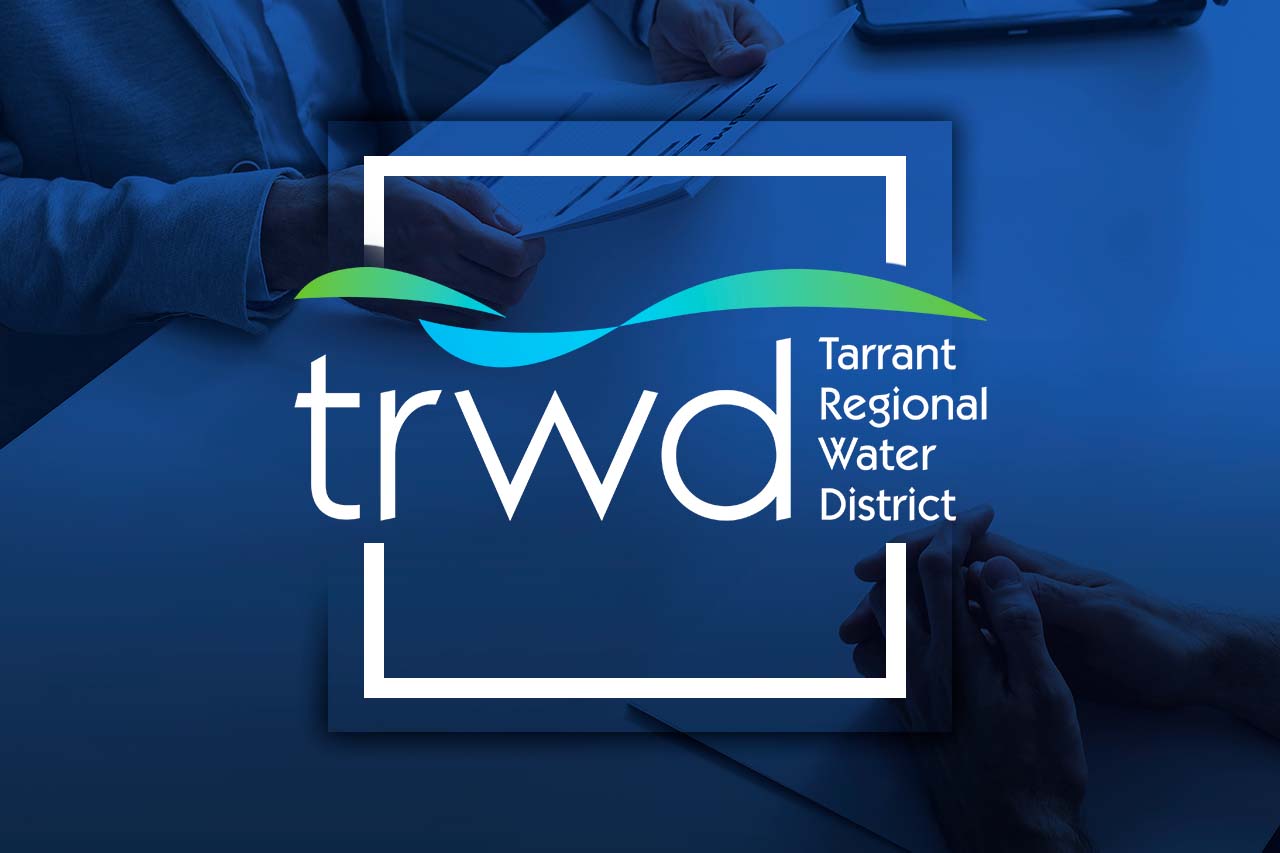 TRWD Board approves contract for Aquifer Storage and Recovery Project
TRWD's Board of Directors approved a contract with Hydro Resources Mid-Continent at their July 18 board meeting to drill the District's first Aquifer Storage and Recovery (ASR) well.
 ASR is a proven method of storing water in underground wells for later use, and provides water suppliers access to additional water during times of drought, emergencies and peak demands. ASR also provides protection from extreme evaporation that typically impacts area lakes. TRWD's lakes can lose up to ½ inch a day to evaporation during a typical summer day.
"We believe that investing in the Aquifer Storage and Recovery project is not just a commitment to the sustainable future of Fort Worth but also a testament to our dedication to innovative solutions," said Leah King, TRWD's Board President. "The potential of ASR is vast, offering us access to additional water during droughts, emergencies, and peak demands, while safeguarding our precious water resources from evaporation. This marks a significant milestone in our journey, and we look forward to comprehending the true impact of ASR through this demonstration project."
TRWD began studying ASR as water supply strategy in the early 2000's, and the District's board of directors authorized in September 2016 further development of ASR as a water supply strategy. The next step was development of a full-scale ASR pilot test, which the District received approval to begin work on earlier this year from the Texas Commission on Environmental Quality (TCEQ).
"ASR has great potential," said Zachary Huff, the District's Water Resources Engineering Director. "This demonstration project is crucial for us to understand the impact that ASR can have on our long-term water supply strategy."
The first phase of the ASR project includes drilling one full-scale demonstration ASR well and one monitoring well at the Trinity River Authority water treatment plant located in Fort Worth.  The water that will be stored through the well will be treated, potable water.
The well will be installed in the Hosston Formation of the Trinity Aquifer, approximately 1,450 feet deep. Once the well drilling is completed, a second construction contract will be required to construct additional ASR surface facilities, such as the well pump, electrical building, valves and other associated controls.