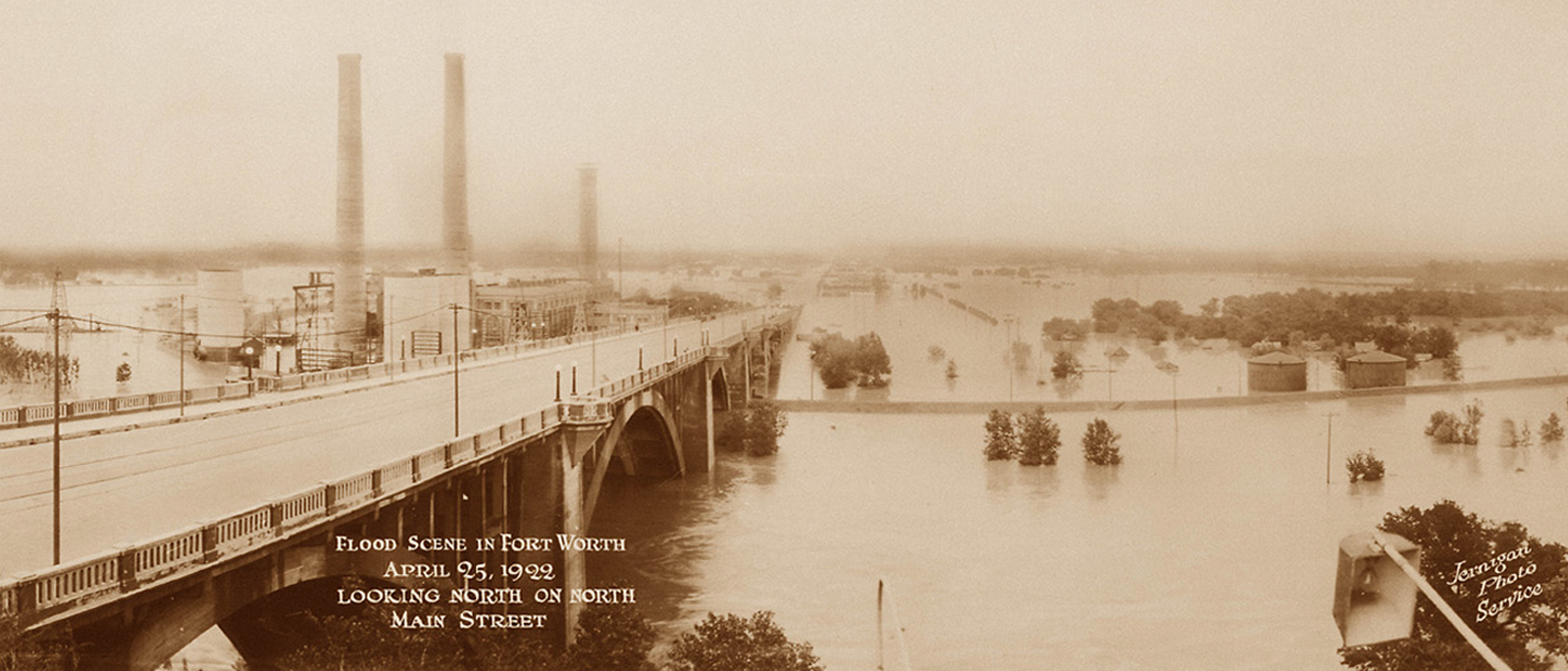 One hundred years ago, on April 22, 1922, Fort Worth experienced a flood caused by torrential rains that dumped 11 inches of water in two days.
As a result of the rain, there were seventeen breaches in the Trinity River levees. These breaks caused a massive flood killing at least ten people and more than $1 million in damages. Calls began immediately for a countywide effort to prevent further flooding of the Trinity and provide adequate water supply.
The flood resulted in an election held by Tarrant County commissioners in 1924 to create the Tarrant County Water Improvement District No. 1, which would later change to Tarrant Regional Water District in 1996.
Interested in learning the full history of TRWD? Visit our "Who We Are" page on our website.